The sixth annual youth show from our Tall Tales programme brought us not your usual space adventure as part of High Peak Community Arts' 40th anniversary celebrations! There were Cosmic tales for all the family, with live music, drama, dance and stella projections!
We had added a seconded showing at 6pm and sold out both shows so a cast of 27 young people played to two full houses at Victoria Hall in Glossop. Come Here, Stratosphere! followed the fortunes of a TV Crew from the hit show 'Limitless Travel' as they broadcast from across the universe, meeting Space Horses, and unlucky cruise ship on planet Earth and encountered Aries, Gemini and Leo.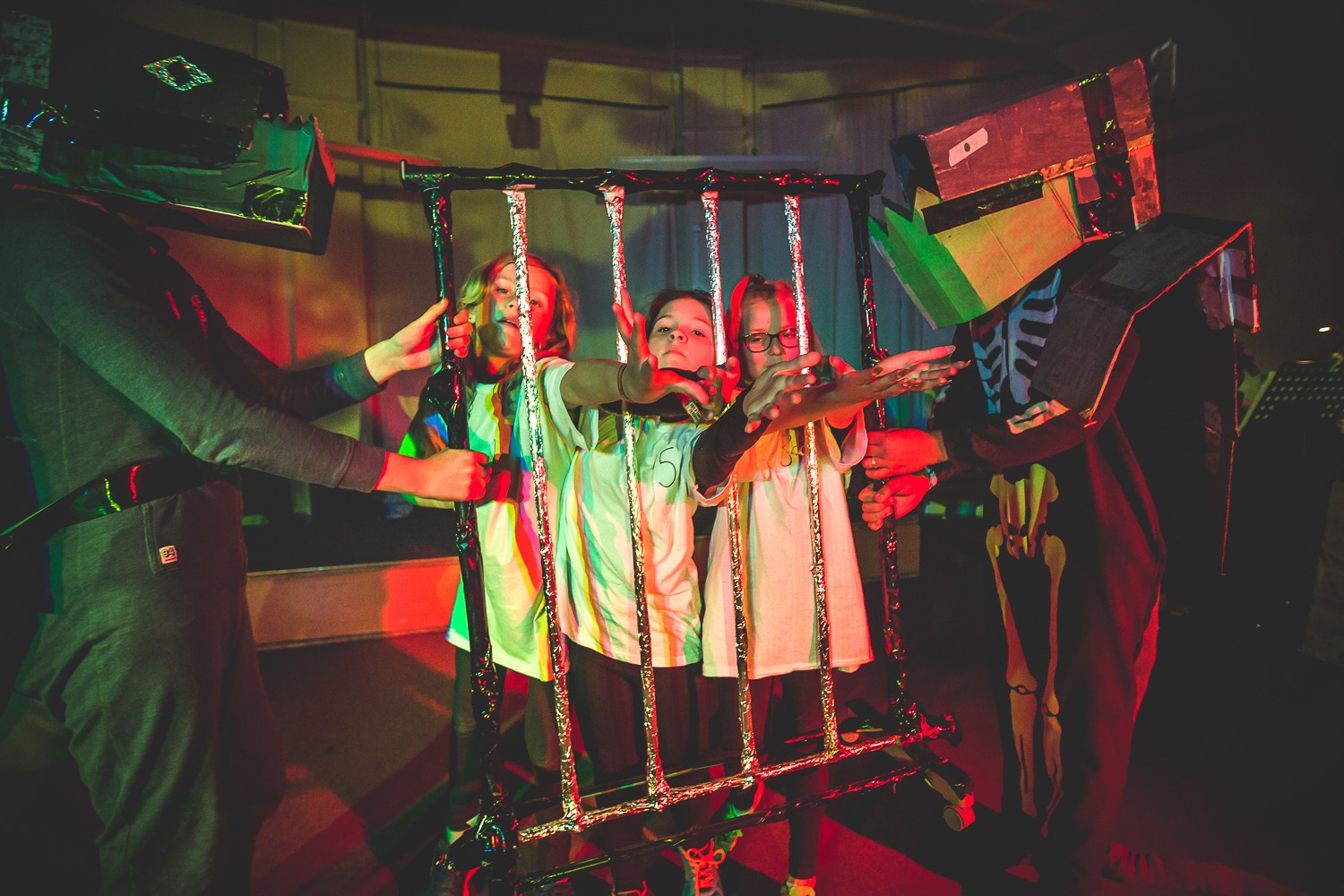 They discovered that the universe was being sucked through a black hole, and were arrested by SIRA (The Specialist Interplanetary Regulation Authority). On the prison planet they pulled together as a team and finally starting listening to their Sound Technician, who worked out how to call the Space Horses to the rescue! And don't worry, the Black Hole has now been plugged up by a mysterious stranger using his ship to manoeuvre a ginormous space rock!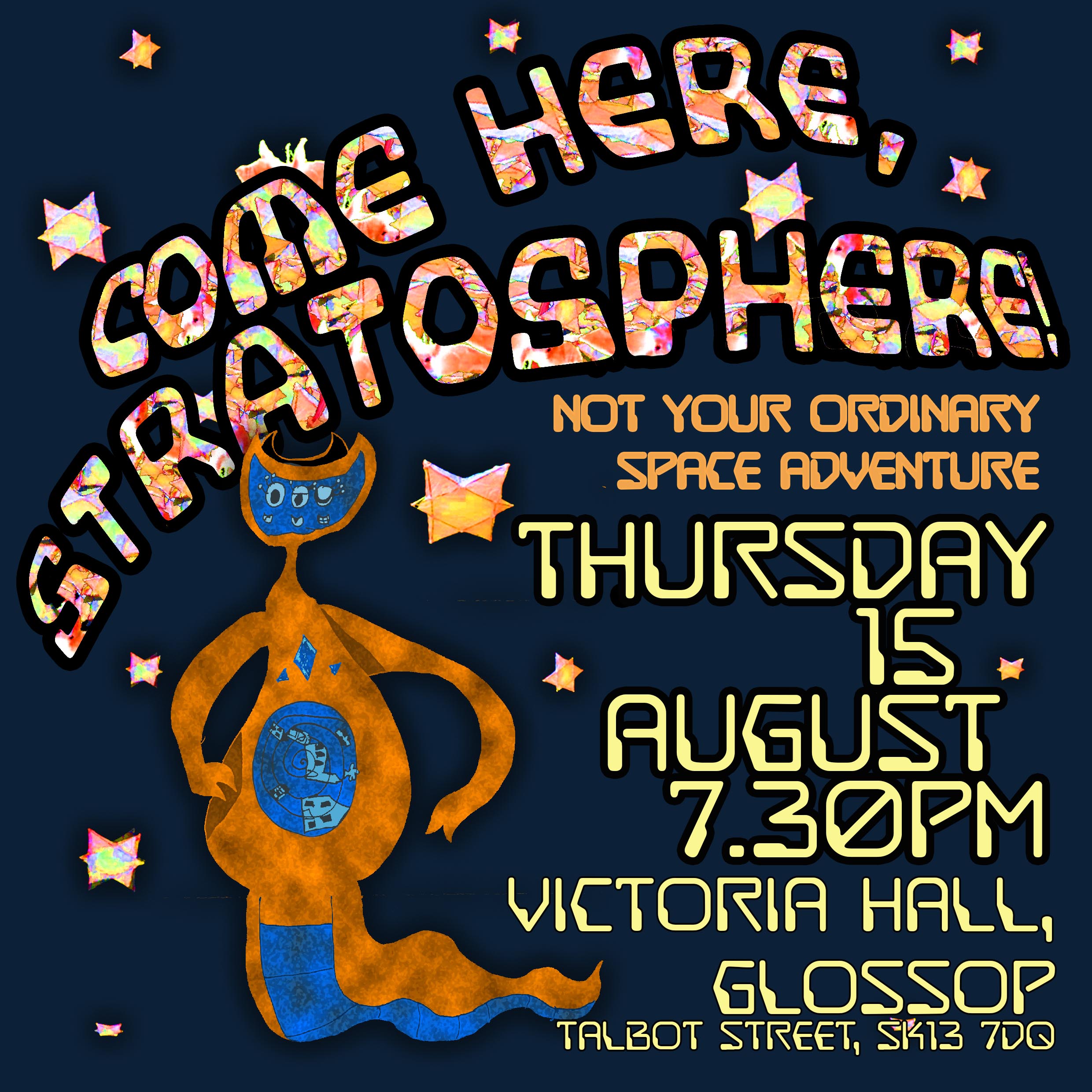 Work started in April at the Young Writers' Camp when nearly 30 young people from across the High Peak came together for a trip to Jodrell Bank Discovery Centre, inspired by the 50th anniversary of the lunar landings.
In the space of 4 days we had a dozen stories and an army of characters from across the universe. More young people joined the project from April to July, in workshops in Gamesley in Glossop and Fairfield in Buxton and signed up for our August summer school.
Now they have worked up their song writing and performance skills and spent 6 days in August creating the final show which includes music, drama, dance and film to be projected into the blacked-out semi-circle of Victoria Hall's ground floor.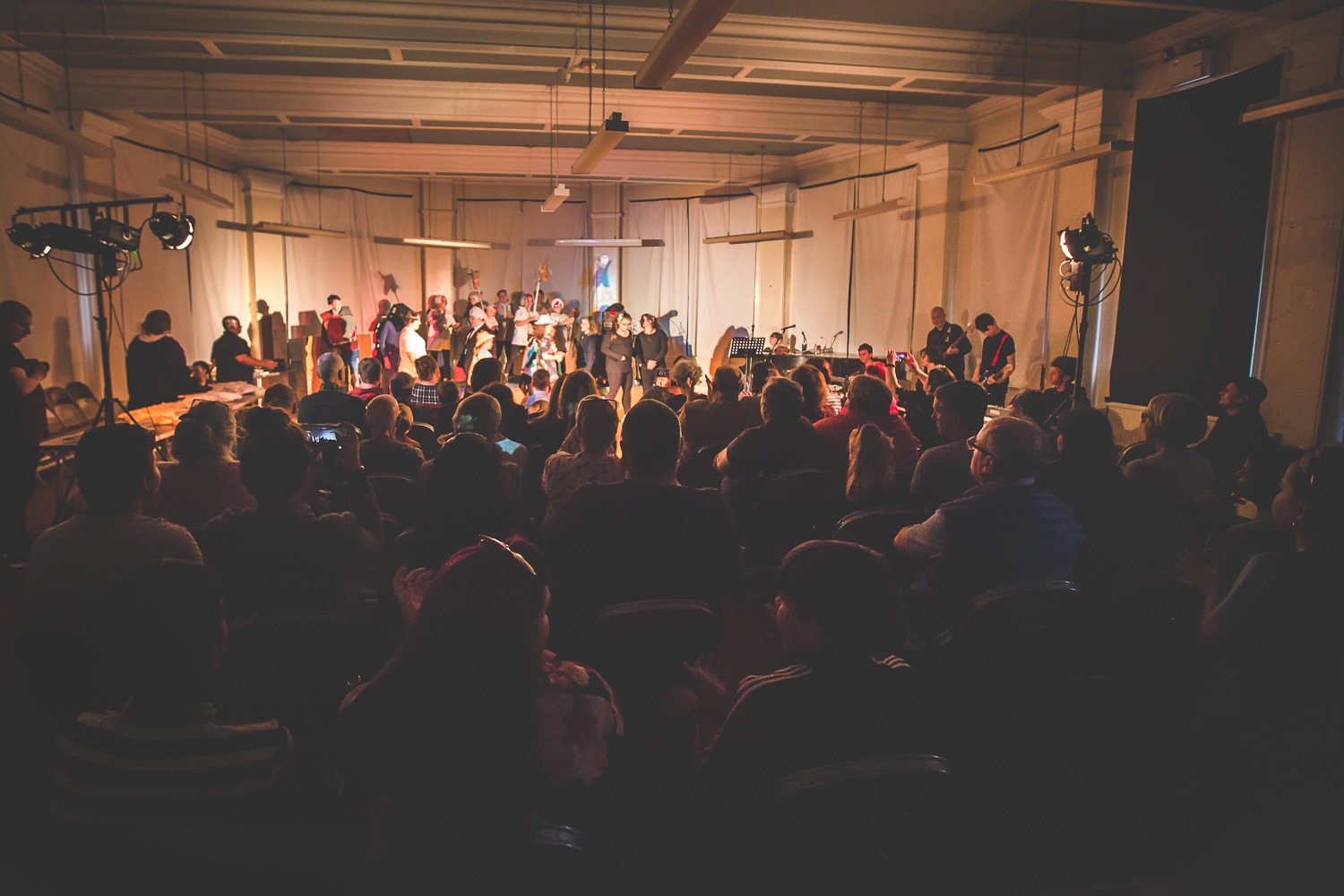 High Peak Community Arts couldn't provide this fantastic range of youth programme without their range of funders; from a Derbyshire Youth Action Grant for the Young Writers' Camp to National Foundation for Youth Music, Arts Council England, local Bingham Trust and Derbyshire Councillors' Initiative Funds have all helped fund workshops on Gamesley and Fairfield and the 6 day summer school.
Thursday 15th August, 6pm and 7.30pm at Victoria Hall, Talbot Street, Glossop.
[foogallery id="8631″]
[foogallery id="8597″]
[foogallery id="8352″]