Join us! All welcome!
Here is a peek at our Tea Parties Gallery – don't miss out on free tea, cakes and good company, for this fun and memorable occasion!
[foogallery id="8402″]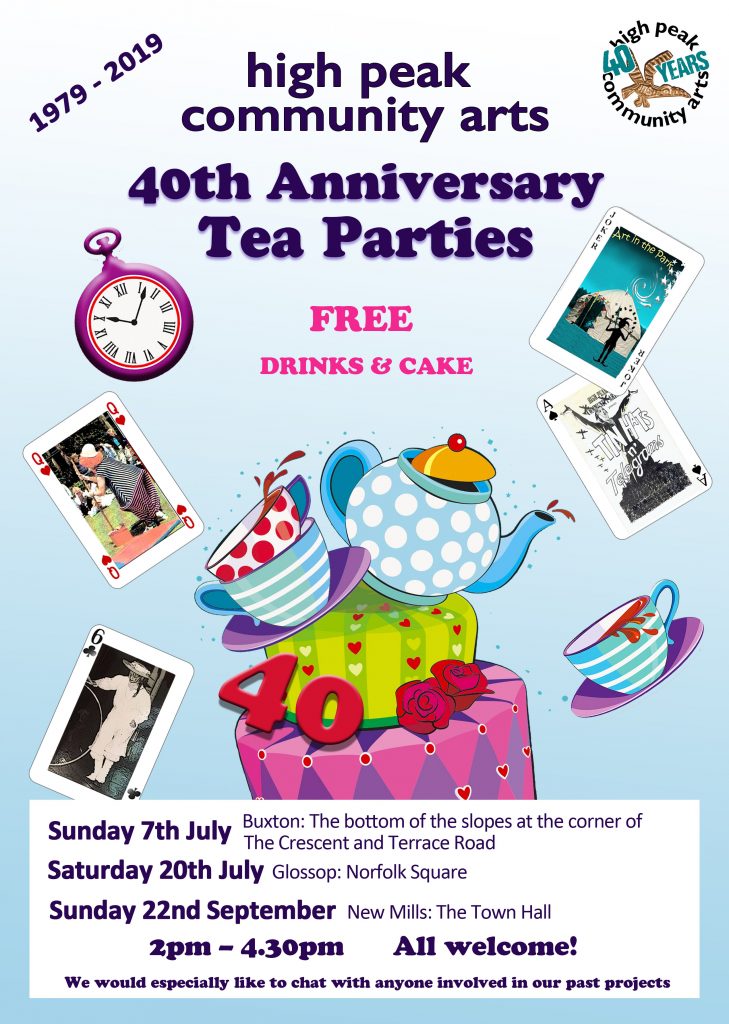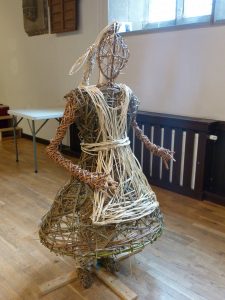 After 40 years, High Peak Community Arts asks – Do you take sugar?
To celebrate the last 40 years and the 40 years to come, we invite you to our final 40th Anniversary Tea Party:
New Mills – Sunday 22nd September
You will be welcomed to the Tea Party by life size willow sculptures of the Mad Hatter, the March Hare, a Tea Pot with a Dormouse in it, and Alice from 'Alice in Wonderland'. Free cakes and hot beverages will be served in our handmade ceramic 40th Anniversary Tea Service.
Drink from our own hand made ceramic mugs, and eat cake from our own plates, all commemorating High Peak Community Arts' projects of the past 40 years, and made by Project eARTh participants with artist Caroline Chouler- Tissier. The willow sculptures have also been made by Project eARTh with artist Juliette Hamilton. We also have tea cosies representing staff and projects, made by our own Sophie!
Everyone is welcome, but we especially want to meet anyone who has taken part in a project in the past, because we are on a mission to collect stories and memories from as far back as possible. Perhaps you were in our first major project, Suitcase Circus, or Kick One and They All Limp in 1982? Or the Buxton Community Play, The Heart of the Stone, in 1990? Alison Bowry, Arts, Health and Wellbeing Programme Manager has worked for the organisation since 1990, and she explains "We have worked all over the High Peak with lots of other organisations, like youth clubs or community groups, so people don't necessarily realise that projects they took part in were part of our work. We'd love people to have a look at some of our project names and see if they ring a bell!"
Were you in any of these projects – or any others – in the past 40 years?
If so, we would love to hear from you. Do join us at one of our tea parties for a chat and to celebrate our anniversary! Can't make it? Give us a call on 01663 744516, email alison@highpeakarts.org, or send us a message on facebook….
Some projects…..
Suitcase Circus 1980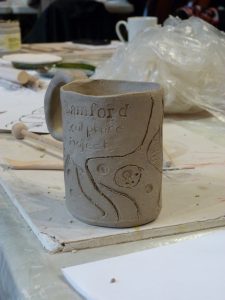 Kick One and They All Limp 1982
Commutiny on the Bounty 1983
Silk, Satin. Cotton, Rags 1983
Mrs Higginbottom's Bridge 1984
Merry Christmas Mr Trash 1985
Chamber of Horrors 1986
Tin Hats and Telegrams 1986
Firefox mid 1980s
Whitfield GRIDs play scheme 1986
BROC – road opposition video 1988/9??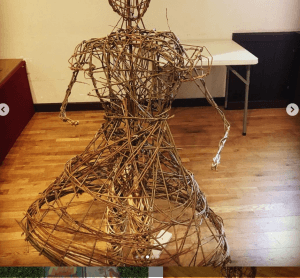 Dice and Vice 1980s
Human Race Video 1989
Buxton Community Play 1990
Youth 600 – The River is Pink and Other Colours 1991
Me with No Imagination 1992
Glossop Chimney 1992
New Mills Value Map 1993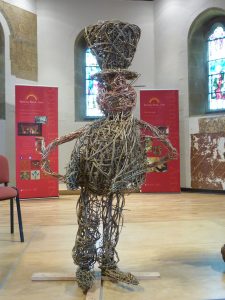 Peak People and The Peaks 1993/95
Names project and HIV awareness 1994/96
Whaley Bridge Women's Week 1994
Millie The Giant Rambler 1994
Quarries and Lorries 1994/5
Hope Valley Arts and Crafts – Value Map; Look Again & Women's Voices 1995 onwards
Fairfield Mural 1995
Build on Buxton 1996
Arts Exchange 1997 – 2007
Rural Art Project (youth) late 1990s
Lighting The Peak 2000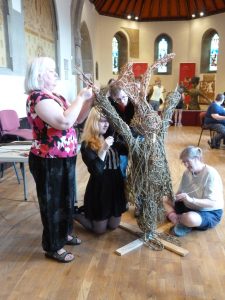 Peak Performance Music 2002
Living Here Now (Chinley) 2003 – 4
Arts Exchange Plus 2001 – 2
Exchanges: 2003 – 2005 (Ceramic Clock, One in Eight magazine, Bamford Sculpture)
Peak 11 Summer School 2004 – 2009
Positive Images – Coaster Art 2007/8
Messy Arts – holidays – children's art days 2000 onwards
War Road, Glossopdale School 2006
Gamesley 1968 – 2004 CD Rom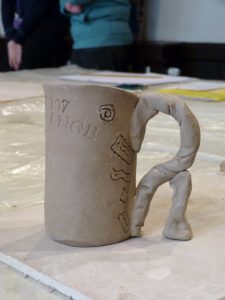 Woolly Stories and the Yurt! 2007/8 and onwards
On Common Ground 2007
Project eARTh 2010 – ongoing – many projects!
Creative Wellbeing : 2014 to now: Mosaics, Felted wall hangings, ceramic bird bath, ceramic tree of life, willow arbour and angel; Sheep to Craft
A Walk in Time – Totem in High Lea Park 2012
Peak Inside Magazine 2012
Blue John Felts for Buxton Library 2015
Glossopoly 2013 – 15
Tall Tales: 2012 onwards
· Darkness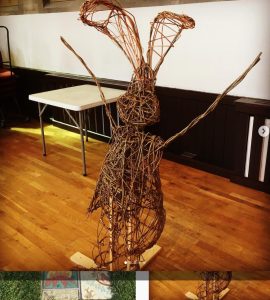 · Blue John
· 100% Wolf
· Mind Your head
· Enchanted Gathering
· Join The Fight
Shout Action 2013/14
Film Cuts Club 2013 onwards
Music Art Pod 2013 onwards
…And Many More!