You've probably seen in our newsletter or on our Facebook page about the tea parties we've been running to celebrate our 40th Anniversary. So far we've had them in Buxton and Glossop and they've been great, lots of fun, with some fabulous ceramics featuring pictures from our past projects, some amazing sculptures in willow of Alice and her Wonderland friends, and a chance to catch up with friends of HPCA old and new.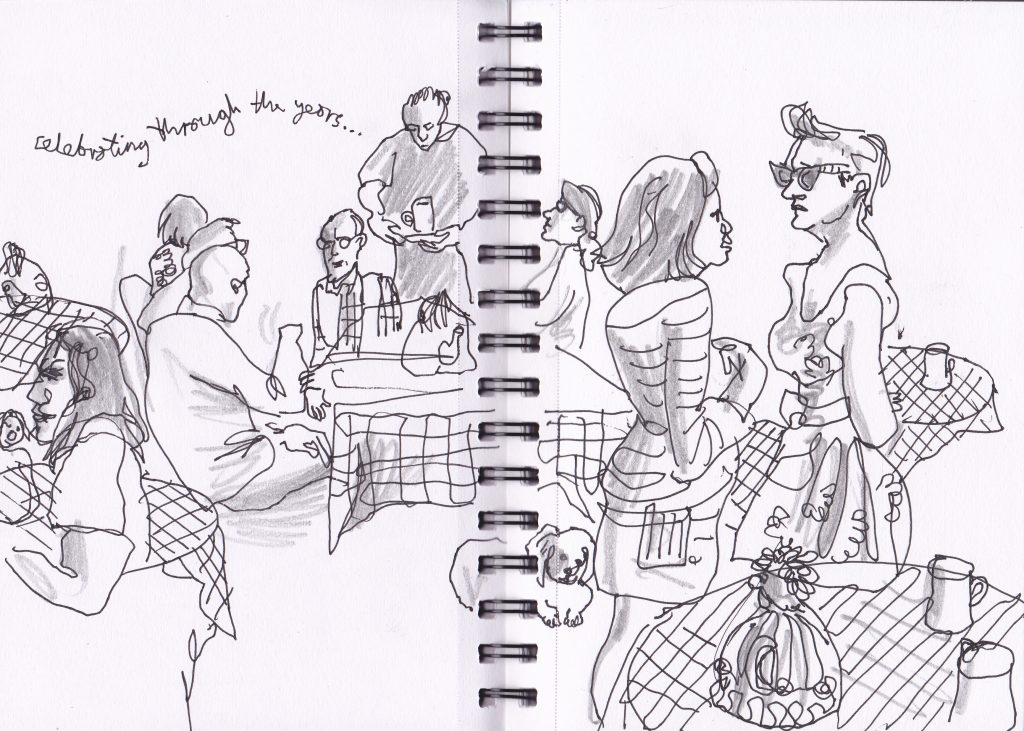 There are a few more elements to our 40th Anniversary project, though, and we're about to begin the next one. We've been lucky enough to get funding from the National Lottery Heritage Fund to appoint an archivist to deal with all our papers, leaflets, books, and all the other things generated by everything we've done – art, workshops, plays, music, books, all of it – over the last 40 years. It's all going to be sorted out and catalogued at the Derbyshire Record Office in Matlock, and once we've started to get it up and running we'll be organising trips over there, and workshops for people to have a look at what's going on and learn about the process of archiving.
But first we've got to have an initial go at the sorting. Eeeeeek.
So this is what we're dealing with at the moment. The archive is stored in boxes in here.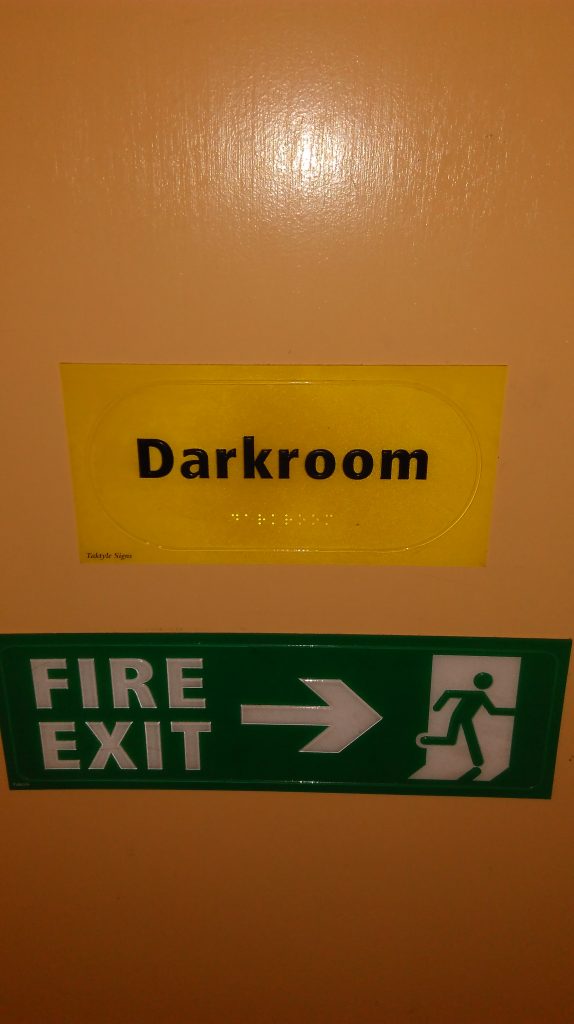 Those signs aren't quite forbidding enough, I don't think. It might be better if they involved a skull and crossbones, the word Danger, or something of that ilk so you can be warned about what lies inside. Which is, quite a lot.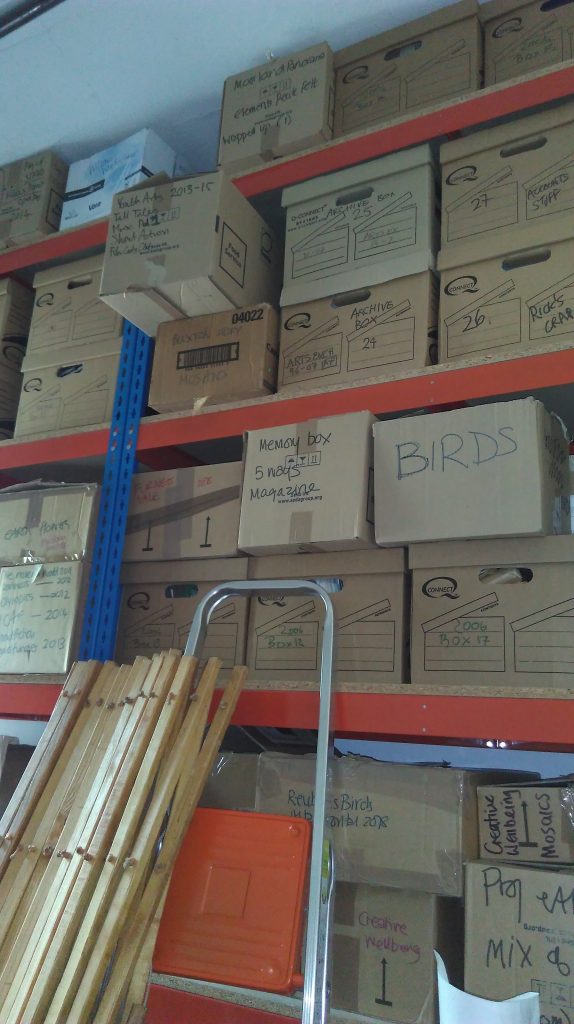 These are our archive boxes. As you can see from the stepladder there, they aren't that accessible. Getting to the ones on the top shelves is a bit of a performance, I would imagine, and it's a shame because what's in them – 40 years' worth of what we've learned doing Community Arts, and memories, and things we've produced – can't be enjoyed or shared with people. What's in those boxes? I can see one that says Reuben's Birds, which will be about the ceramic birds that Project Earth made for Reuben's Retreat. I'm the Finance and Admin person so I'm a bit curious about the ones that say 'Accounts Stuff' and 'Rick's crap', because Rick was one of the very long-term Finance Managers before me, so I hope those boxes aren't full of things I've been looking for. Like a nice shiny calculator. And the Creative Wellbeing mosaics box, and all the other stuff – anyway, you can see it all needs looking at. So our next step is to appoint an archivist who'll really enjoy taking it all on. If you might be interested or you know someone else who is, the details about the job and how to apply can be found on our recruitment page here.
In the meantime wish us luck with the initial sorting. Who knows what's going to come tumbling out of the closet…